2022 Grand Cherokee VS Grand Cherokee L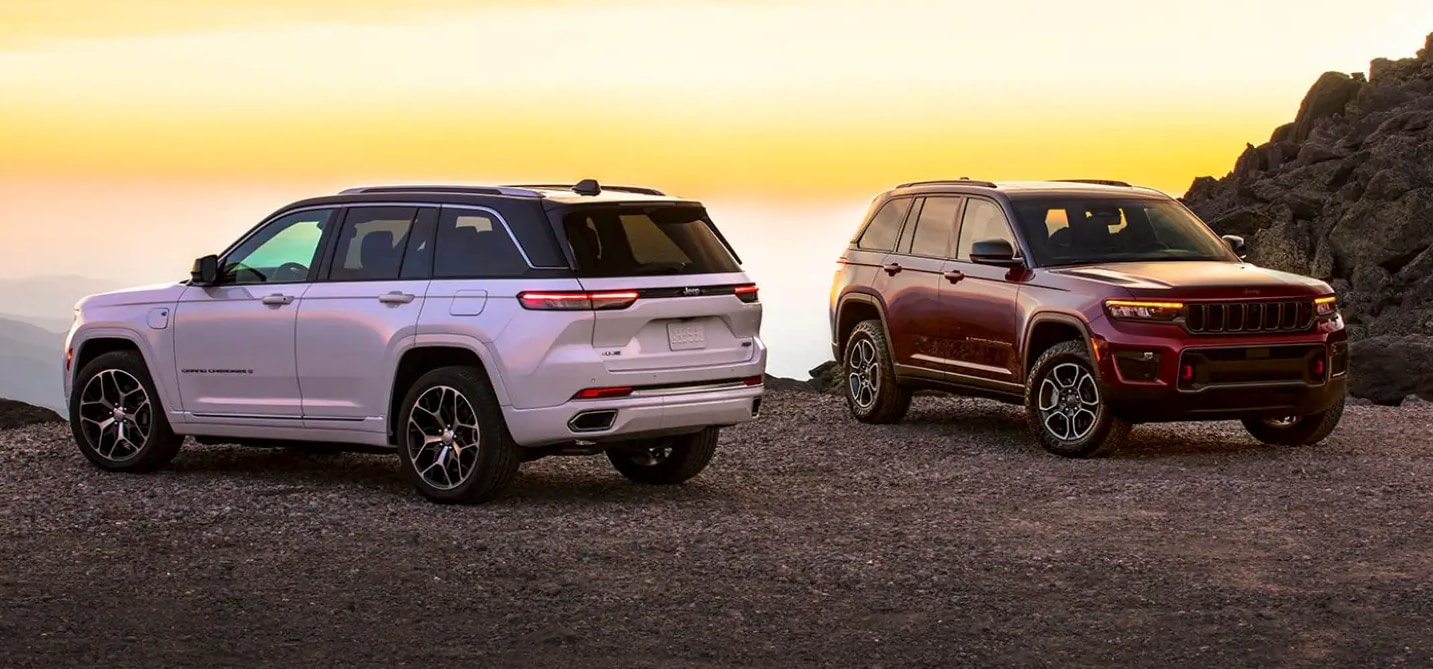 Exterior
Put the 2022 Grand Cherokee and Grand Cherokee L side by side and you'll find a few differences in their exterior design. The wheelbase of the Grand Cherokee L is 7 inches longer, and its overall length is 15.1 inches larger than the Grand Cherokee. The 2022 Grand Cherokee sports a newly sculpted look similar to the Grand Cherokee L, which features a new tapered roof that provides improved aerodynamics without sacrificing space, and standard LED headlamps and taillamps make for an impressive view. Both models have available fog lamps. Both the Grand Cherokee and the Grand Cherokee L sport the new, slimmer 7-slot Jeep grilles.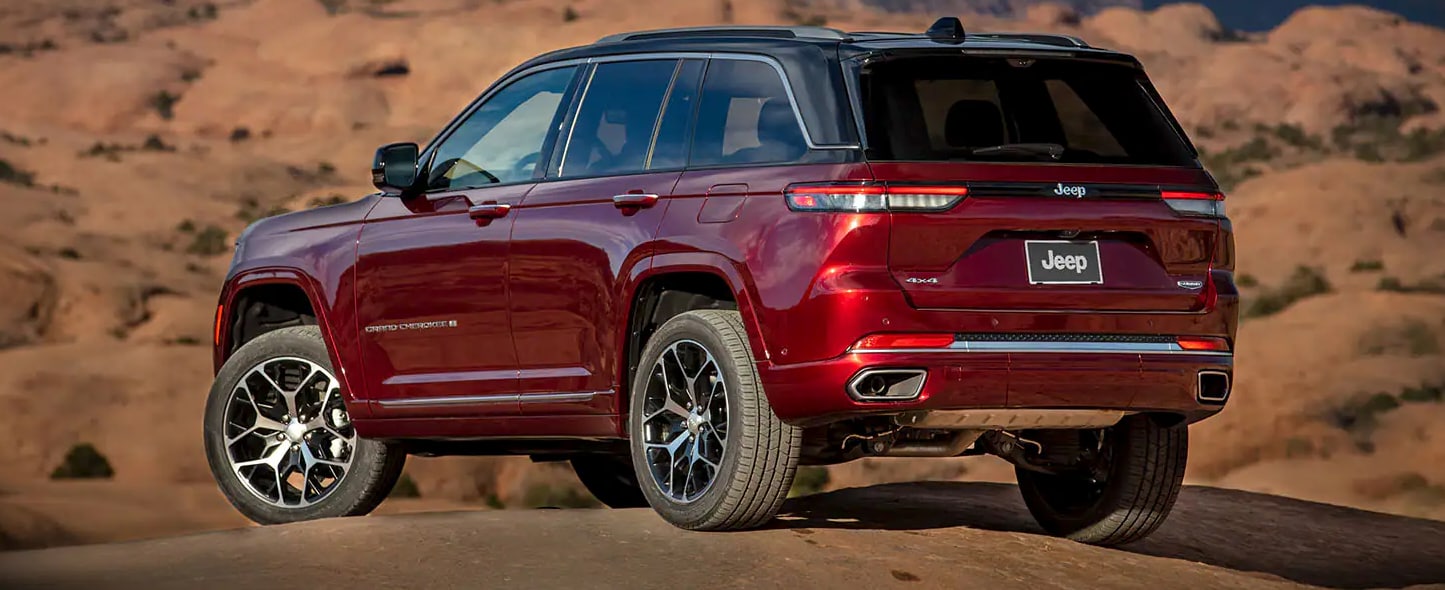 Powertrains
Both the 2022 Jeep Grand Cherokee and the 2022 Grand Cherokee L have the same powertrain options, and the same base engine - a 3.6L Pentastar V6. This engine has a max horsepower of 290 and 257 lb-ft of torque. Both models' base options are also an 8-speed automatic FWD drive system. The estimated MPG of both the Grand Cherokee and Grand Cherokee L is 19 city and 26 hwy, with a combined estimate of 21 mpg. You can choose to upgrade your engine in both models as well. You have the option of a 5.7L HEMI V8 engine, which  can tow up to 7,200 pounds. Where the 2022 Grand Cherokee has an edge is the option of a PHEV engine, which is not currently offered on the Grand Cherokee L.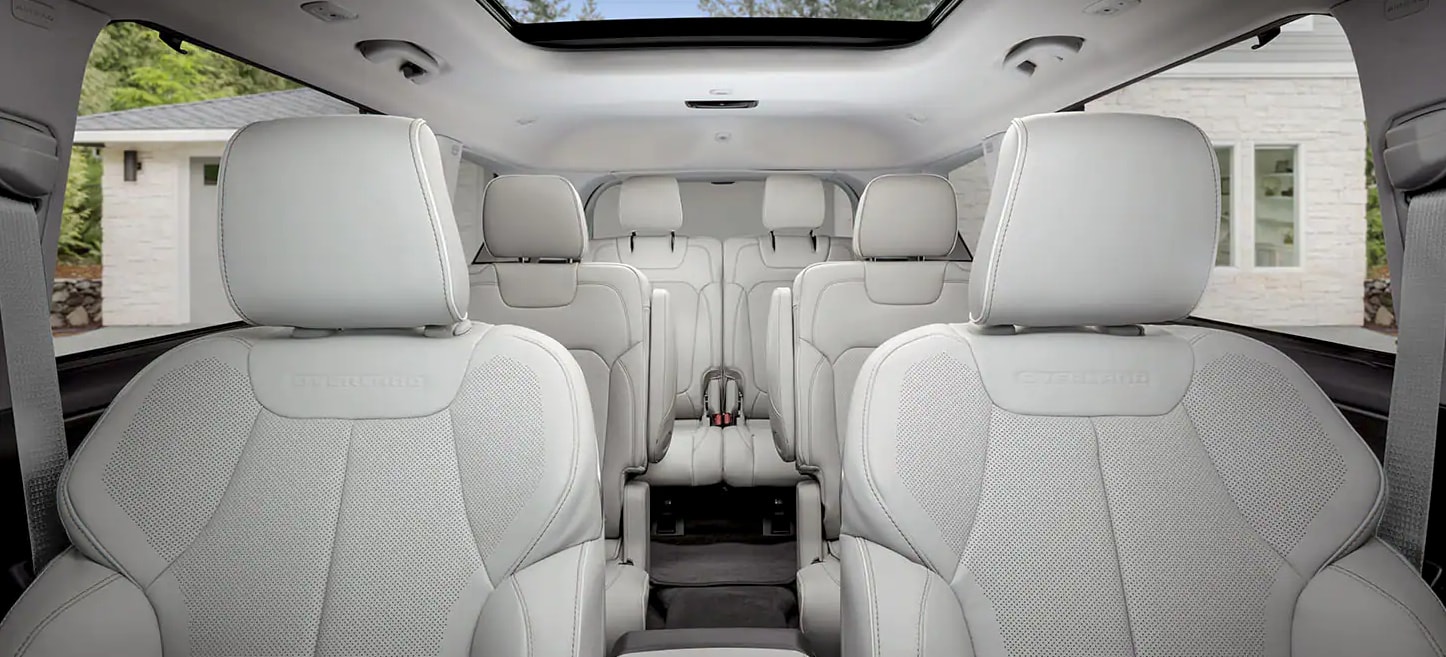 Interior
The most obvious difference between the Grand Cherokee & Grand Cherokee L is 2 rows vs 3 rows of passenger space. The 3-row Grand 2022 Cherokee L is longer and larger than the standard 2022 Grand Cherokee model. The Grand Cherokee L is also 2.2 inches wider than the Grand Cherokee The total interior passenger volume of the 2022 Grand Cherokee is 105.4 cubic feet, while it is 159.1 cubic feet in the Grand Cherokee L. The third row in the Grand Cherokee L, has 37.3-inch headroom and 30.2-inch legroom, so passengers won't be cramped. Additionally, the Grand Cherokee L offers more cargo & storage space than the standard Grand Cherokee. With the third and second rows down, the Grand Cherokee L has 84.6 cubic feet of storage, 46.9 cubic feet behind the second row, and 17.2 cubic feet of space behind the third row. The 2022 Grand Cherokee still offers 70.8 cubic feet with the second row down, and 37.7 cubic feet behind the second row.